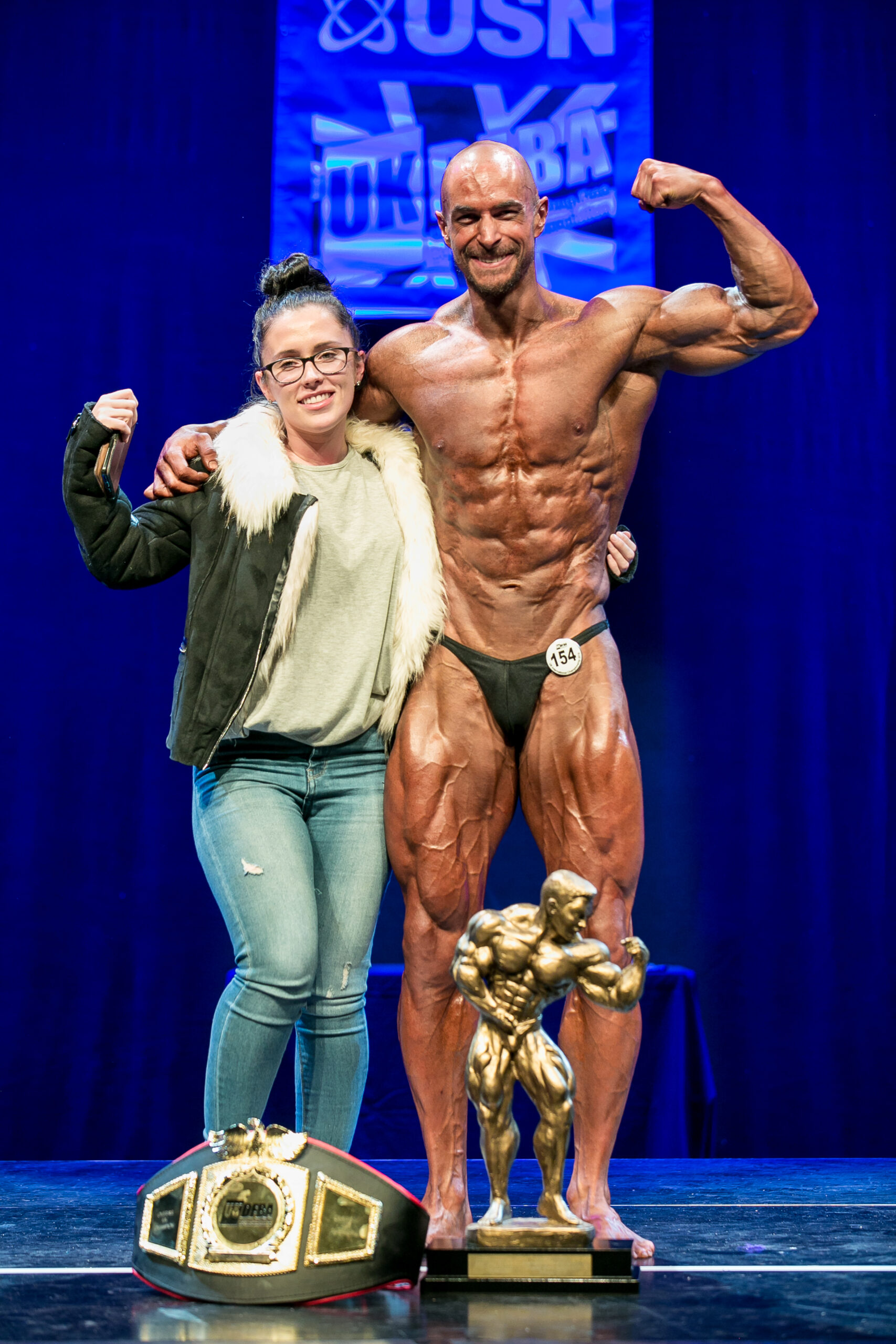 "My clients come to me from all fitness levels, shapes and sizes and I truly believe with the right attitude that anything can be achieved."
"Look good, feel good. You only live once so why not see what your body is capable of! "
ABOUT ME
I started training when I was 18. Before that I played numerous sports, including football, cricket, athletics, and cross country. I represented Lancashire at youth level for all of those sports but didn't quite make the grade. But always loved keeping fit.
When I was 28 I became a personal trainer, and when I was 32 (2016) I did my first ever drug free bodybuilding show. I was the start of a big year. I won that show, then qualified for the British finals where I won that show, then qualified for the World Finals and also won that show! It was a whirlwind year and much better than what I expected.
My main goal when I competed was to learn more about diet and training so that I could help my clients even more. The results at the shows were a bonus! I became a professional drug free bodybuilder in my first year, something which very rarely happens.
I competed again in 2019, this time as a professional. But I also tried another drug free bodybuilding federation (The UKDFBA) to see if I could win my pro card in that federation. I won the regional qualifiers and then won the British finals, against 100's of other bodybuilders and once again won my pro card. They only give out one pro card every year and it was a big achievement to win it.
For my pro debuts in both federations I came second, which for a pro debut wasn't too bad!
I know have the knowledge, experience, and expertise to help other people achieve their physique related goals. You won't find many other coaches with my credentials. If you want to take your physique to the next level then rest assured you're in the right place.
Competitive Portfolio:
1st Place BNBF Northern Heavyweight Class and Overall Title – 2016

1st Place BNBF British Finals – Novice Class

1st Place DFAC World Finals – Heavyweight Class and Overall Title (Pro Card) – 2016

1st Place UKDFBA Northern – Heavyweight Class and Overall Title – 2019

1st Place UKDBA Finals – Heavyweight Class and Overall Title (Pro Card) – 2019

2nd Place DFAC Pro Grand Prix – 2019

2nd Place UKDFBA Pro Show – 2019

6th Place WNBF World Finals – Heavyweight Pro Class – 2019
Qualifications:
BSc (Hons) Physical Activity Exercise and Health 2:1

Level 3 Personal Trainer REPS Certified